Andrew our UX guy and I were just working,
its 12:15 , we are located in Montreal. Quebec Canada
The earthshook.
Are we crazy or was there just an earthquake.
4,5 Magnetitude, that's why we heard the earth grounding for so long after the first shake.
On facebook people are already laughing about it:
"I Survived Montreal 2012 Earthquake"
But let's be honnest, its wasn't so bad!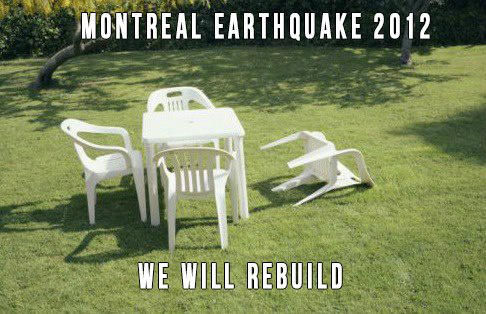 -Start-up life
Read the original post.